Value-based benefit plan design can deliver better outcomes, if we can get there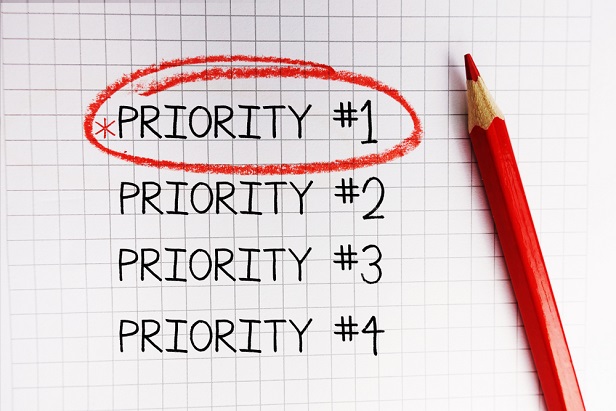 Providing quality care at an affordable cost is the objective of everyone in the health care system. Achieving that elusive goal, however, is a never-ending challenge.
"We created a health care system where the average person who has health insurance often can't afford to go to the doctor," said Dr. Scott Conard, medical director of the National Alliance of Healthcare Purchaser Coalitions. "The average person has $400 to spend on health care for the month, and their deductible is $1,500. They are caught and may as well not have insurance unless it's a catastrophic illness. It's an absolute necessity for corporations to find a way to navigate through that.
Related: Has value-based care reached a tipping point?
"How do we go back to having people pay attention to the cost of care? What's the smart way to do that in today's market?"
Conard moderated a June 3 webinar in which several experts tackled these and other tough questions. Dr. Stan Schwartz, president and CEO of Well OK in Oklahoma, recommended taking a closer look at what value actually means.
"We usually talk about value being quality divided by cost, but it's more than that," he said. "High-quality surgery with no complications isn't valuable if it didn't need to be done. Many of our quality indicators don't take that into account. A safe surgery with no complications that didn't have the desired outcome really isn't a value either. Value has to include doing good science and doing the right thing for the right person at the right time at the right place, which pulls safety into the equation."
Technology is changing the way care is delivered as well as defined.
"You are looking at advanced primary care where guidance is intentional, it's systematic and it's structurally part of a practice," Schwartz said. "The only question for the 21st century is whether that needs to be physical, virtual, digital or hybrid. I believe in a medical home, but I'm not sure it needs to be a bricks-and-mortar right now."
He encouraged basing plan design on the needs of a specific population rather than a one-size-fits-all approach.
"Design your benefit plan with a deep understanding of your population's health and risk," Schwartz said. "A majority of employees and members who are 20-somethings is a whole lot different than if your average age is 55. Thanks to some very well-known algorithms, it's not hard to risk-stratify a population and get providers to spend more time on patients who have higher risk and preventing those with moderate risk from becoming higher risk."
Although insurance is essential, it is only one component of a broader strategy, said Dr. Ray Fabius, cofounder and president HealthNEXT.
"When you are speaking about value-based benefit design, you don't want to confine your thinking to health-care coverage or insurance design alone," he said. "You should be looking at benefits design that eliminates, for example, the medically homeless, promotes advanced primary care, builds a comprehensive package that supports population health and also looks at a much more comprehensive approach to supporting well-being."
For Fabius, a well-designed plan:
Keeps workers healthy;
Reduces health risks among the workforce;
Provides rapid access to care when somebody is acutely ill, helping the subset of the workforce that already has a chronic condition deal with it and mitigate potential complications; and
For the 1% or 2% who have a catastrophic event, make sure they go to a center of excellence.
"Your benefit design needs to support all aspects of well-being," he said. "The workplace is an ideal setting for promoting a culture of health, safety and well-being."
Even the best plan design will come up short if it is not properly executed, said Dr. Andy Baskin, an independent consultant and former vice president of Aetna.
"As a plan sponsor, it's important to understand what you want out of value-based insurance design and what you actually are getting," he said. "There can be major differences unless you have somebody who understands some of these intricacies. At the end of the day, it's not just about saving money; it's about improving care."
Amid the high level of complexity, strive for simplicity.
"It's important that your plan design be simple to explain and simple for members to use," Baskin said. "If you don't keep it simple, there will be inconsistencies and things will go wrong. Whenever that happens, it reduces the member confidence, engagement and participation, and you don't get the outcomes you want."
The bottom line is finding the proper balance between quality of care and cost.
"We don't want to talk about an illness care system; we want to talk about a health-care system," Conard said. "The best way to use the U.S. health-care system is to not need the health-care system. It's all about prevention and proactive intervention, not reactively responding to catastrophic problems."
Although there are no easy solutions, Schwartz believe it is a goal well worth pursuing "Donald Duck's nephews – Huey, Dewey and Louie – had a junior woodchuck's manual that answered every question they ever had," he said. "But there is no junior woodchuck manual for advanced primary care. It takes sweat and research to find it."