Northern Governors, Listen to Ganduje, Masari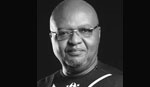 EDIFYING ELUCIDATIONS BY OKEY IKECHUKWU
He first made the call to his fellow northerners. But he was ignored. Then he tried, via Third Parties with media reach, to persuade herders to stop taking their cattle to the Middle Belt and the more southerly parts of the country for grazing. The conversation did not even begin. Then years rolled by. Today, more than four years since Governor Ganduje of Kano State began his campaign for sanity in livestock management in Nigeria, events are coming to a head. He had explained, back then, that his state had enough room and water resources to carter for the needs of all herders in Nigeria. He repeated this appeal some two years ago, detailing the availability of ideal natural resources for animal husbandry, and giving good reasons why this should be taken advantage of.
Still, no one paid attention. Then, a few weeks back, he took great pains to draw national attention to three things, namely: (1) The steady, and frightening, flow of herders into our country, which he suggested should take up at the level of ECOWAS and stopped; (2) The fact that the presumed herders some northern governors are busy defending are also now more of gun smugglers and bandits than herdsmen and (3) The unwisdom of continued movement of cattle from the north southwards, especially because of its negative impact on the herds, the herders and farmers; in addition to the fact that it now posed a major threat to national security. But no one seems to have been paying attention to Ganduje's objective and patriotic submissions.
The resolute deafness of Ganduje's fellow governors from the north, who now routinely chorus a questionable defence of their cattle herding "brothers" whenever the latter seem to have issues with host communities anywhere in the country, is baffling at best. These governors were quick to protest the sacking of herders from a government forest reserves in a South Western state, which the latter occupied in defiance of the law. It certainly did not occur to the northern governors, while they were defending the deviant herders, that they were thereby actually supporting criminality. It also did not occur to them that they are also simultaneously suggesting that Fulani herders are criminals. Are they? We all know that no law-abiding Fulani person, anywhere in the country, has been evicted, harassed, insulted in any way since all this drama began. Should this not make people think? To create the impression that herders, and especially Fulani herders, are by definition not law abiding is both unfair and unreasonable. It is really sad, no doubly tragic, that the very people elected to defend the people are engaged in a clearly unintended, stigmatization of Fulani herders as criminals in Nigeria today. Why, if not for the wretched politics of leaders who are perhaps reading their brief wrongly.
Now that events are finally coming to a head, with the southern governors banning open grazing, the possibility of a quiet resolution is beginning to look distant. Would the southern governors have contemplated this, if the insensitivity of the Presidency and the impunity of Myetti Allah had sought limits in their triumphalism? Some have asked why the southern governors did not consult prominent Fulani people among them before taking their decision. They forgot to ask whether northern governors consulted anyone, including their own people, before they took their position against the EndSARS riots. Did they consult some prominent southerners among them when they introduced sharia law and Hisbah police? Most important of all, the northern governors have not stopped to ask themselves how many of the herders they are defending are actually Nigerians.
Yes, those who are screaming from the rooftop about decimation of the Fulani have forgotten to ask themselves whether it is not these same Fulani "brothers" that are wiping out the north, either as bandits, herders or insurgents. This singular fact is the most compelling reason for us to stop fooling ourselves, across all geopolitical divides. Let us pause, think and then recalibrate our actions and choice of words. Why should herders come from all over West Africa, wreck whatever they meet in the north, as they match southwards, and still be defended by northern governors? Why? Homes, communities, livelihoods and values have been demolished all over northern Nigeria by the marauding bands. What, for instance, Bauchi State in particular got to celebrate for its governor's continued defence of rampaging herders? How has the north, or any Village Head in the north who has had his livestock rustled, gained anything?
Initially, some could venture the view that herders were constrained to defend themselves against armed attacks by cattle rustlers. What now? Is that still the case? Ask those elected to lead their respective peoples and hold the place together for us to build one nation what they are really doing today. Impressive grandstanding, with little attention paid to the damage we are doing to national cohesion, is not leadership. It is alright to hold series of security meetings, all gearing towards getting the president to declare a state of emergency on national security. But this is not the solution many people think it is.
Governor Masari of Katsina State has already put paid to the folly of assuming that declaration of a state of emergency by the president will end insecurity, or insurgency; or remove the fact that our military and security personnel are already overstretched. Unprocured military hardware will not fall from the sky, just because the president made a speech, declaring a state of emergency. Endangered communities that have worked out a symbiotic relationship with the insurgents will not suddenly start cooperating with the military and security agencies because the president made a speech in Abuja. That is why the northern governors should listen to their Katsina State counterpart, who is speaking from a realistic perspective on this particular issue. Masari's point is very important here, because several members of the National Assembly have also started mouthing the state of emergency lingo, obviously under the mistaken impression that they are thereby making serious suggestions about how to tackle the burgeoning national security impasse. Let's get real!
Truth be told, the current national crisis under a Buhari Presidency is not entirely surprising. At least not to some of us. In an article which appeared on this page two months before the 2015 elections that brought in Buhari as president, I narrated how a total stranger who was a supporter of the Buhari candidacy sought me out. In the course of a long discussion about Nigeria's future and the 2015 elections, he shot out without warning: "Please tell me, Dr Ikechukwu, if you don't mind, what is your personal opinion of Gen. Muhammadu Buhari'? I replied that I considered him a serious-minded soldier who means well for the country. I added that I believe he had chosen the wrong path in his presidential aspiration. Then the man asked again: "So what would you advise him to do, if you were in a position to do so?" I replied that I would ask him to work with other senior retired and respected officers, in an effort to save and re-professionalise our armed forces. Alternatively, that is if he must go into politics, he should "be part of a team of principled elders who would screen those seeking office in his chosen party, in order to play a custodian role in propagating certain leadership values.
Continuing, I said: "…the position of some of us on Buhari is not shaped by current events. For instance when, in 1999, I wrote an article in The Guardian titled "The Mutant Called PTF", the objective was to remind Nigerians that the PTF should be wound up after the elections ushering in a democratic dispensation… to allow the regular institutions of state the free space to rise to their statutory responsibilities under the emerging democratic order." My position was that "A Fund that was set up as a temporary bridge intervention … could not possibly be allowed to continue in its capacity at the time, under the newly elected President Obasanjo. …Statutory agencies should regain their strength and be allowed to do their duties, to eliminate double budgeting and the antics of agencies that hide behind interventions initiatives to shirk some aspects of their statutory responsibilities – or even wreak havoc on the common till."
Are we not going back today to variants of the sharing of "essential commodities" in the form of all manner of cash transfers, as the main business of government? Also, looking at appointments and distribution of national resources, as happened under the PTF, "…the figures and records of the performance" show "…frightening cases of avoidable inequities, questionable administrative processes and, possibly, procedural irregularities…." I said in 2015: "Then as now, the suspicion is that Buhari does not seem to easily see the full picture when it comes to the workings of a modern polity, under a process-driven template. He never saw that outsourcing of statutory state functions and also doing parallel funding of government services undermined the accounting system and created a dysfunctional service delivery environment."
I concluded the pre-2015 election article with these words: "Gen. Buhari would long since have made a lot of difference since he left active service if he had focused on helping develop his chosen profession. Today, chances are that his current sponsors only want to use him to secure new berths and expanses. The sings are emerging by the hour." Sadly true, I am inclined to think and say.
The real tragedy today is that no one seems to be taking inventory of what we are spending on, or where we are headed. What is the state of our hospitals and the health sector generally, after one year into the Covid-19 pandemic and after spending a few trillions of Naira? Where are we on food supply, after tonnes of cash on agric loans? Why has the poverty index not shown any positive signs after the trillions of Naira thrown at it for six years now? Is education faring any better, especially as insecurity is shutting down schools in an already disadvantaged northern Nigeria? This is the time to listen to reason – for all governors.
QUOTE
That is why the northern governors should listen to their Katsina State counterpart, who is speaking from a realistic perspective on this particular issue. Masari's point is very important here, because several members of the National Assembly have also started mouthing the state of emergency lingo, obviously under the mistaken impression that they are thereby making serious suggestions about how to tackle the burgeoning national security impasse. Let's get real!