No Sick Time Needed For COVID Vaccine, Side Effects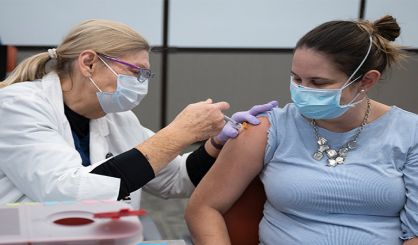 Beginning today, workers who need to take a day off to get a COVID vaccine or recover from any side effects of the shot won't have to use any of their earned sick time. Terry Bonnette of Nemeth Law explains.
"For those employers who are voluntarily providing additional paid time off for COVID-related reasons, they will be able to receive a tax credit for the paid time off given to those employees who are absent due to getting the COVID vaccine or recovering from the side effects of the COVID vaccine," says Bonnette.
Bonnette says it's important that workers discuss the option with their employer before taking any time off over the vaccine. The tax credit is available until April 30th.