Nigerians Blast FG Over Killing of Brigadier General and Other Officers by Terrorists ▷ Nigeria news
Nigerians in their hundreds are not happy with the federal government of Nigeria over the killing of a Brigadier General in an attack by the Islamic State West Africa Province in the Askira Uba local government area of Borno state.
They made this known on Facebook while reacting to the killing. According to many of them, the Buhari administration is responsible for not securing the country.
Recall that the Army announced that Brigadier General Dzarma Zirkusu, and three soldiers paid the supreme sacrifice when they engaged the terrorists in a fierce battle.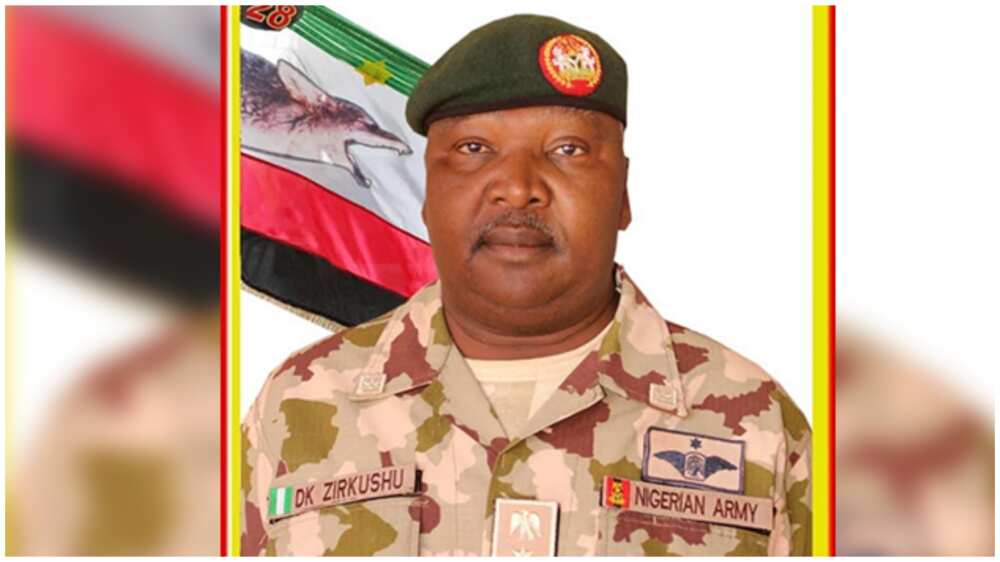 The Chief of Army Staff Lt Gen Faruk Yahaya has commiserated with the families and relations of the fallen heroes.
Here are reactions on the killings.
PAY ATTENTION: Install our latest app for Android, read best news on Nigeria's #1 news app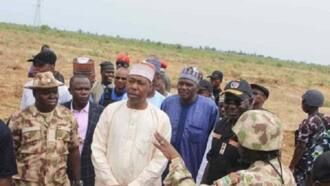 Insecurity: Some insurgents hell-bent we don't regain peace, Zulum speaks on ISWAP attack
Chukwuemeka Peter Ugbala-Aleke
"Before you were elected president, you promised to lead the war against insurgency and terrorism from the front. After you were elected, even two conservative times, you have only either expressed shock or conveyed condolences. No action but obvious complicity in handling the insecurity.
"But one thing I am sure is that your name won't escape going down in infamy, by the time you complete your tenure and leave office. Well done sir and regrets to your family."
Fynecontry Bolaji Michael
"The president is just there to mourn, now is time to fight all sort of terrorism, a general life is wasted just like that, the chief of army staff must have a rethink."
Mazi Austin Chukwudi
"Nonsense, he can't go the burial to salute their courage, he will only salute their courage in a copy and past like that's all.
Chidera Ezike
"When people was clamouring for sacking of the service chiefs, I said it here that changing of service chiefs can never change anything because they will still put one of their own.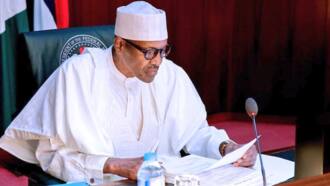 Buhari: Nigerians competitive abroad because they get good education at home
"I stand with what Senator Abaribe said in the floor of the senate, he said if you want to change the security system of the country, you should start from the head.
"The commander of Chief of arm forces which is the President Buhari should resign and hand over to competent hand but many people insulted him, then what is happening today in Nigeria, they have already change chief of army staff two times but there's no progress Nigeria army keep losing officers every day, shame to the federal government."
Borno Deputy Speaker opens up on how ISWAP fighters burnt his brother's house
Meanwhile, Legit.ng had earlier reported that the deputy speaker of Borno state House of Assembly, Abdullahi Askira has decried an attack on his brother's house by some insurgents.
Askira said some fighters under the Islamic State West Africa Provinces (ISWAP) attacked his community and burnt his elder brother's house.
It was reported that the lawmaker said that his brother's house located in Chan Chan Dana Community in Askira Uba local government area was completely razed by the insurgents on Wednesday, November 10.
Source: Legit.ng News