Minority Community Investment Coalition Coordinates COVID-19 Disparities Task Force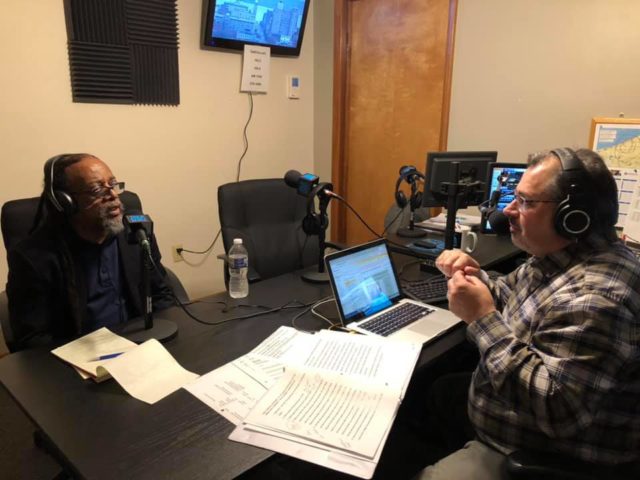 As U.S. Covid-19 cases continue to mount and concerns over hot spots around the nation persist, some local leaders have their eyes on Erie.
"Now is not a time to become complacent. We know our neighbors are vulnerable to Covid-19 and we want to ensure we are here to provide information, resources, and solutions," said Gary Horton, a founding partner of the Minority Investment Coalition and the Director of Urban Erie Community Development Corporation.
The data warrants continued vigilance. According to the Pennsylvania Department of Health, new Covid- 19 cases in Erie County rose last week by 50 percent. Erie County had 69 cases from July 17 to 23, compared with 46 cases the previous week.
MCIC's neighbors are being particularly hard hit. An analysis of data provided by the Erie County Health Department shows as of July 21, 2020, approximately 59% of Covid-19 cases in the City of Erie were in MCIC's service area. Furthermore, minority and low-income populations are being disproportionately affected by the spread of Coronavirus and its resulting illness, COVID-19.
"What data suggests is minorities are more susceptible to more difficult and severe disease and poorer outcomes," says Dr. Tony Snow, the Erie County Department of Health's Medical Director.
To stay vigilant, MCIC is convening and coordinating a Covid-19 Disparities Task Force. The mission of the task force is to bring attention, expertise, and resources to bear on the disproportionate impact of Covid-19 on vulnerable populations in Erie.
The Task Force will: examine existing data and monitor trends, especially in the 16503, 16504, 16507,16510, and 16511 areas; improve the efficiency and effectiveness of disseminating information to communities; work to improve screening and testing for Covid-19 to at-risk communities; and hear from those living, working and serving our communities to generate responsive solutions and policies to reduce disparities pertaining Covid-19.
Members of the task force will include community and faith-based partners, academia, health care providers and public health professionals, including:
MCIC Founders: Shantel Hilliard, Gary Horton and James Sherrod
Samella Hudson-Brewton, JFK Center
Zachariah Sharif, Erie County Department of Public Health
Emily Shears, UPMC Hamot
Dr. Andrea Jeffress, OBGYN Associates
Dr. Anthony Snow, Erie County Health Department
Dr. Annette Wagner, OBGYN Associates
Dr. Matthew Thomas, AHN
Dr. Enakame Stella Dogun
County Council Chairperson Andre Horton
Michael Outlaw, Assistant to the Mayor, City of Erie
Deborah Smith, City of Erie DCED, Director
Angela McNair, Erie's Public Schools, Board Director
Court Gould, Erie Community Foundation
Nina Ferraro, AHN and Highmark
Boo Hagerty, Hamot Health Foundation
Dr. George Garrow, Primary Health Network
Reverend Charles Mock, African American Concerned Clergy
Reverend Lamont Higginbottom, Second Baptist Church, AACC
Rev. Floyd McClure, Antioch Baptist Church
Dale Barney, Gateway Health, ECGRA
Michael Fraley, City of Erie Housing Authority
Mabel Howard, Bethany Outreach Center
Craig Ulmer, Community Health Net
Mayor Joseph Schember
Walaa Ahmad, Penn State Behrend/Islamic Association of Erie
Deborah Jamison, UNFHCC/WIC
Monsignor Rubino, LECOM
Lori Pickens, Erie's Public Schools, Board Director
Rev. Madonna Gray, St. James AME
City Councilman Michael Keys
Sei Boayue, public health professional
Various committees will be established to maintain focus on outcomes and deliverables. They are:
Executive – to provide leadership and oversight
Tracking and Data – to collect, synthesize, and analyze data trends
Outreach & Education – to disseminate information and educate at-risk communities
Testing & Services – to improve access to testing, contact tracing, PPE, etc.
Resources & Development – to identify, secure and distribute resources.