Labari mai zafi: Mutumin da Shugaban kasa Buhari ya ba mukami, Chidi Izuwah ya rasu ▷ Nigeria news
– Darekta-Janar na hukumar ICRC, Chidi Izuwah ya rasu jiya
– Injiniya Chidi Izuwah ya na cikin ma'aikatan farko na ICRC
– A 2019 ne aka nada Marigayin a matsayin shugaban hukumar
Labari ya zo mana daga jaridar The Cable cewa Darekta-Janar na hukumar ICRC ta kasa, Chidi Izuwah, ya rasu a cikin makon nan.
Injiniya Chidi Izuwah shi ne shugaban hukumar nan ta ICRC mai kula da yin manyan ayyuka a Najeriya tun farkon shekarar 2019.
A watan Junairun 2019 ne majalisar dattawa ta tabbatar da Chidi Izuwah a matsayin shugaban na ICRC.
A ranar Talatar nan, 16 ga watan Maris, 2021, aka tabbatar da cewa wannan Bawan Allah ya rasu.
KU KARANTA: Kotu ta ce a tsare Wakili bisa zargin garkuwa da mutane
Izuwah ya cika ne bayan ya dawo Najeriya, kafin yanzu ya yi jinyar rashin lafiya, wanda a dalilin haka ya je kasar Afrika ta Kudu a bara.
Marigayin ya na cikin na-hannun daman Muhammadu Buhari a tafiyar siyasa a Kudu, su na cikin manyan tsohuwar jam'iyyar CPC.
Rahotanni sun bayyana cewa ya yi digirinsa ne a jami'ar Nsukka, sannan ya yi digiri na biyu a jami'ar New Castle Upon Tyne ta Birtaniya.
Kafin ya samu aiki da ICRC a 2009, ya karantar a jami'ar Fatakwal, jihar Ribas. Sannan ya yi shekaru 21 ya na aiki da kamfanin Shell.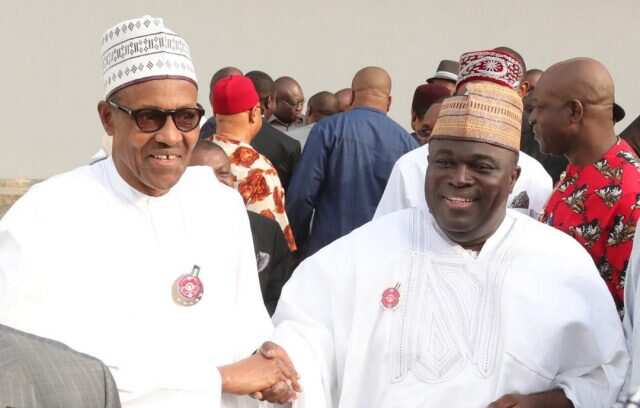 KU KARANTA: Satar 'Yan makaranta: Rashin tsaro ya dauki wani salon dabam – Yesufu
Marigayi Izuwah ya zama babban darekta a ICRC ne a 2016, daga baya aka zabe shi ya jagoranci hukumar, ya yi shekaru biyu a ofis.
Marigayin ya yi karatu a a jami'o'in Harvard, Wharton, Columbia University da makrantar Indian Institute of Management ta Ahmedabad.
A jiya ne aka ji cewa shugaban kasa Muhammadu Buhari ya kaddamar da wasu sababbin hanyoyi biyu a Owerri, babban birnin jihar Imo.
An kammala aikin titunan ne a cikin shekarar farko da gwamna Hope Uzodinma ya yi a ofis.
Gwamnan Hope Uzodinma ya sauya wa daya daga cikin hanyoyin, mai nisan kilomita 5 suna zuwa titin Muhammadu Buhari.
M. Malumfashi ma'aikacin jaridar Legit.ng ne wanda ya shafe kusan shekaru 5 ya na wannan aiki. Ya yi Digirin farko a ilmin komfuta da Digirgir a harkar bayanai, kuma ya na Digirgir a ilmin aikin jarida.
Malumfashi ya kan buga labarai, ya yi rubuce-rubuce a harkar siyasa, wasanni da addini. Ya yi rubuce-rubuce barkatai a gidajen jaridun Najeriya.
A bibiye shi a Twitter @m_malumfashi
Source: Legit