Ka yi murabus idan ba za ka iya shawo kan matsalar tsaro ba, CSO 43 ga Buhari ▷ Nigeria news
– Wasu kungiyoyi masu zaman kansu 43 sun bukaci shugaban kasa yayi murabus daga kan kujerarsa
– A cewar kungiyoyin, matsawar shugaban kasa ba zai iya kawo karshen rashin tsaro ba ya sauka kawai
– Sun bayyana wadannan bukatun nasu ne a wani taro da suka yi jiya a garin Abuja inda suka ce tura ta kai bango
Taron kungoyoyi masu zaman kansu guda 43 sun bukaci shugaba Muhammadu Buhari yayi murabus tunda ya gaza kawo karshen rashin tsaro a kasar nan.
Sun bayyana hakan ne a wani taro da suka yi a Abuja jiya, Daily Trust ta ruwaito.
A cikin bukatunsu har da samar da shugabanci na kwarai sannan gwamnati ta baiwa jama'a tallafi kamar yadda bangare na 17 (2) (C) na kundin tsarin mulki ya tanadar.
KU KARANTA: Awori: Takaitaccen tarihin kabilar da ta fara zama a jihar Legas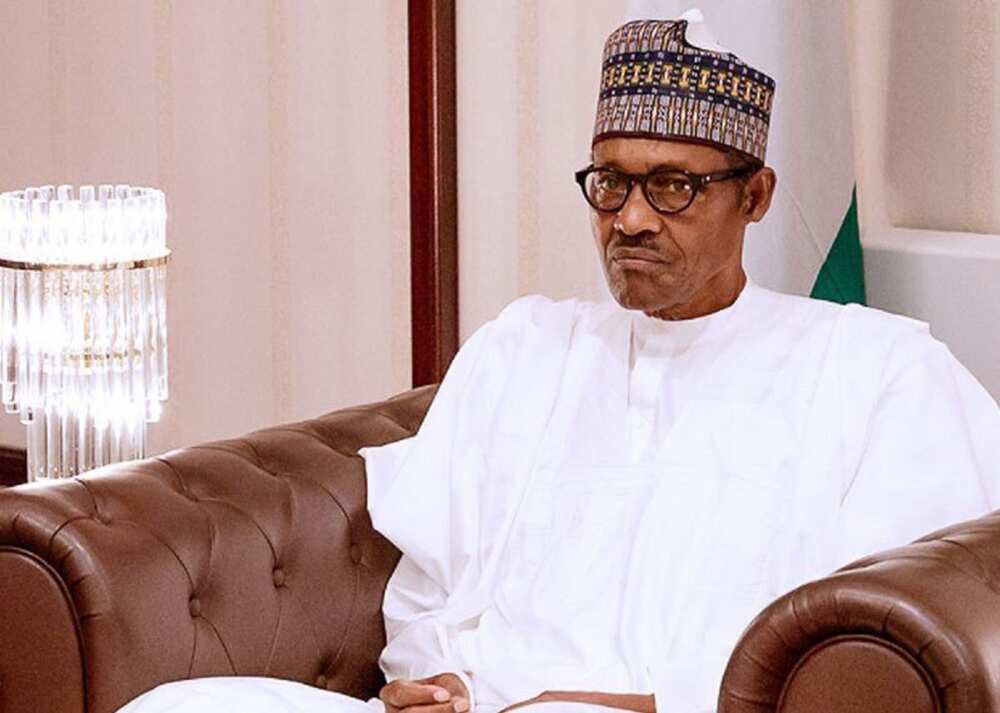 Sannan sun zarge shi da "Cutar da al'umma, amfani da matsayinsa wurin cuta da kuma kebance wasu bangare wurin zaben mulki maimakon zaben wadanda suka cancanta."
Kungiyoyin sun hada da Centre for Democracy and Development, Civil Society Legislative Advocacy Centre, Media Rights Agenda, Centre for Information Technology and Development, Socio-Economic Right and Accountability Project, Zero-Corruption and African Centre for Media da Information Literacy.
Sauran sun hada da BudgiT Foundation, State of the Union, Action International Nigeria, Femi Falana Chamber, HEDA Resource Centre, Open Bar Initiative, Resource Centre, Borno Coalition for Democracy and Progress, Global Rights, Youth Initiative for Advocacy, Growth and Advancement and African Centre for Leadership, and Strategy and Development.
Har yanzu dai gwamnati bata riga ta ce komai ba dangane da bukatar kungoyoyin.
KU KARANTA: Saboda mata: ISWAP da bangaren Shekau anyi artabu, an sheke 'yan ISWAP masu tarin yawa
A wani labari na daban, COAS, manjo janar Ibrahim Attahiru ya baiwa rundunar sojin Operation Lafiya Dole sa'o'i 48 da su yi gaggawar kwato Marte daga hannun 'yan Boko Haram sannan su yi gaggawar kwace garuruwa irinsu Kirenowa, Kirta, Wulgo, Chikingudo dake karkashin karamar hukumar Marte da Ngala dake jihar Borno.
Attahiru ya bayar da wannan umarnin ne a ranar Lahadi yayin yi wa sojojin Najeriya na Super Camp 9 jawabi a Dikwa, The Nation ta tabbatar.
Ya tabbatar wa da rundunar cewa lallai yana bukatar su sanya kwazo akan aikin, kuma su yi shi cikin sa'o'i 48.