Here's how the fashion fraternity is gearing up for festive season
Ah! The Indian festive season is here. More than any other time of the year, this almost institutionalised period in the Indian calendar is all about shaadis, shopping and celebrations. Starting With Eid on (Aug 1), the festive season will be declared open. It's a well-known fact that for fashion businesses in India, this season is at the top of the fashion food chain. It's the time designers take out new collections, new ideas and are all set to milk their proverbial cash cow. Thanks to Covid gloom, the 2020 festivities are served with a side order of fear. But designers are thinking of new ways to keep the festive cheer.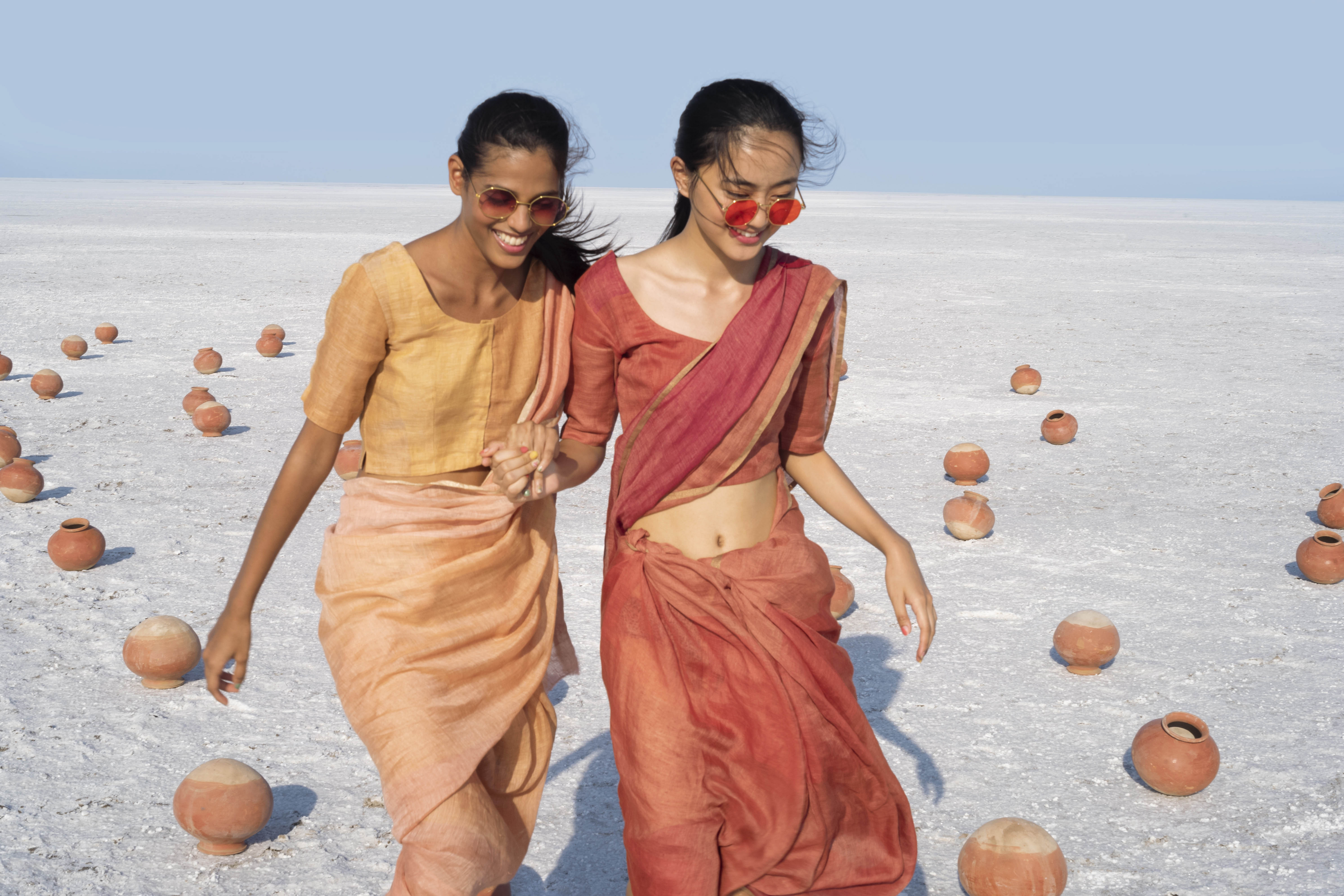 (Saris by Anavila)


Cheer up and gear up


Designer Anavila Misra known for her linen saris is all set with fresh ideas. She says, "We are working on offering solutions to our clients. We had already launched our website last year and this year we are working on making it more and more consumer friendly and working towards enhancing our online experience." She's also innovating on new product categories, for instance her handmade Rakhis did really well and "brought about a lot of activity and excitement in the workshop", she notes.

Anavila says, "We will see a much more restricted celebration limited to family gatherings. Though this will limit the occasions to dress up, it definitely will be a time to do so mindfully and for your own comfort and joy." Smaller, intimate celebrations is going to be the 2020 outlook, note designer duo Falguni & Shane Peacock.
Agrees designer Shruti Sancheti who says that this unprecedented crisis is going to ensure that festivals are going to be more somber. She adds, "Unlike other years where there was pomp and show, this year will be austere and very basic creating a need for simpler and versatile clothes." She says that the idea is to ensure that the consumer gets value for money and also the feel good factor or the festive mood is restored.
A change of taste


The Peacocks are hopeful that post-November, things will start getting back to normal. Falguni adds, "Until then, people will shy off from being indulgent when buying." Bottomline: luxury is not a necessity. Designers are noticing a change in taste, as people don't want heavily embellished clothes. They want more of the easier, diffused outfits for the subdued celebrations, says Shane.
Anavila contends that consumers this year will gravitate towards investing more in classics. Styles that can be mixed and matched, more versatile clothing with multiple styling possibilities is what most designers are working towards with more focus on pret. For instance, Sancheti is offering the 'exhausted' consumer a chance to customise their outfits by reducing the amount of work or change of fabric and trying to be flexible. Designer Nikita Mhaisalkar says the festive 2020 look is more separates. "The budget bracket has shrunk too. A category of clientele is more keen on renting it out," she says.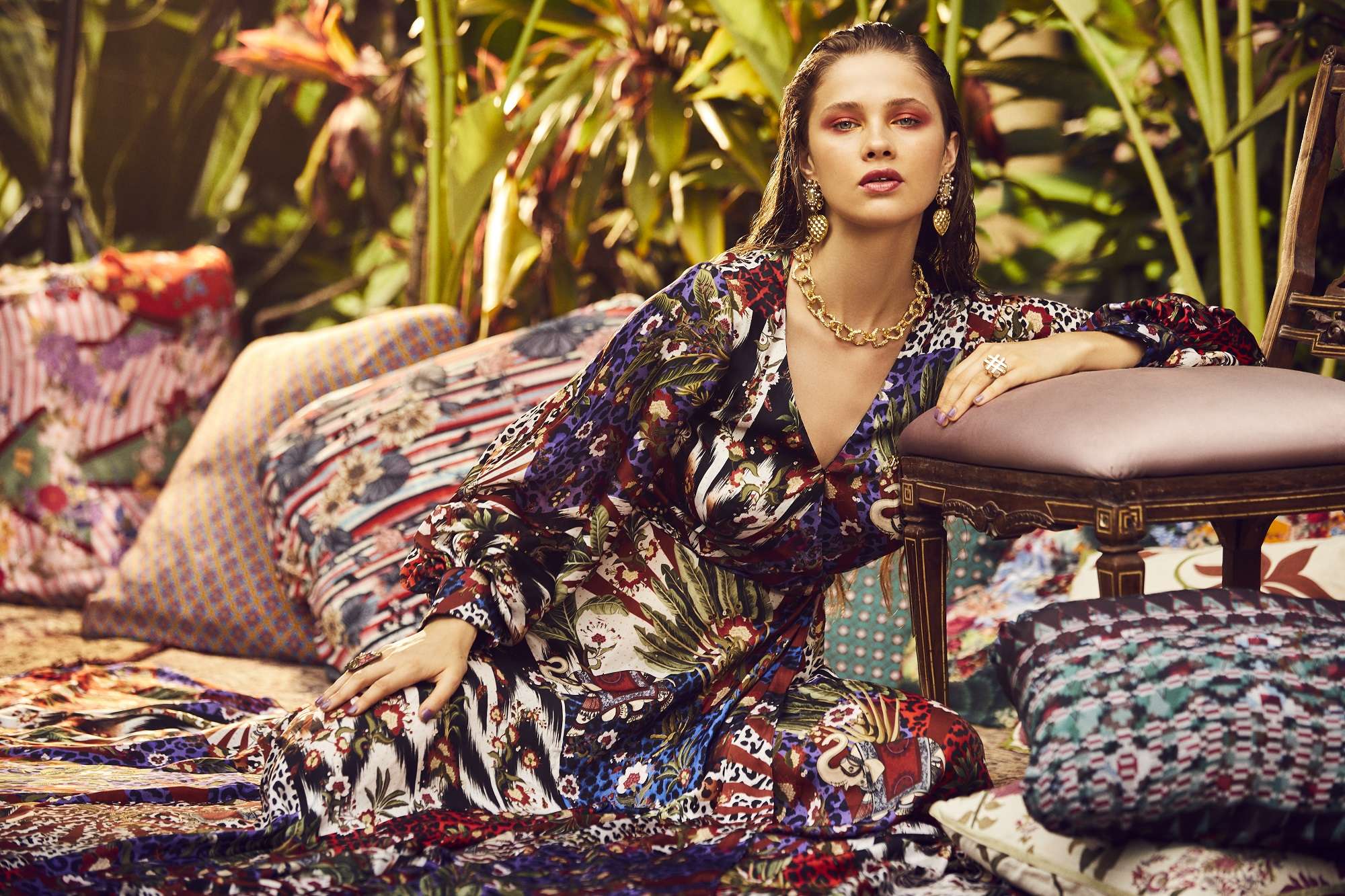 (A Falguni & Shane Peacock)
It's all online


Online innovation is going to be at an all-time high. Most designers are already moving online through their website or a third party. Fashion Design Council of India (FDCI) opened its Online Designer Stockroom with over 130 designer labels) till August 7, ahead of the festive season. Mhaisalkar says that everything is happening virtually and adds, "This year we are focusing more on arranging perfect product pictures and videos of the clientele. It's surely taking more than usual time for converting a query into real sale!"
Falguni & Shane too have been leveraging the power of technology to keep the business going as usual. Shane says, "Ever since the pandemic, we are in touch with our clients by calling them and understanding their requirements, doing home deliveries, and Facetime-ing." Virtual style consultation is the way forward.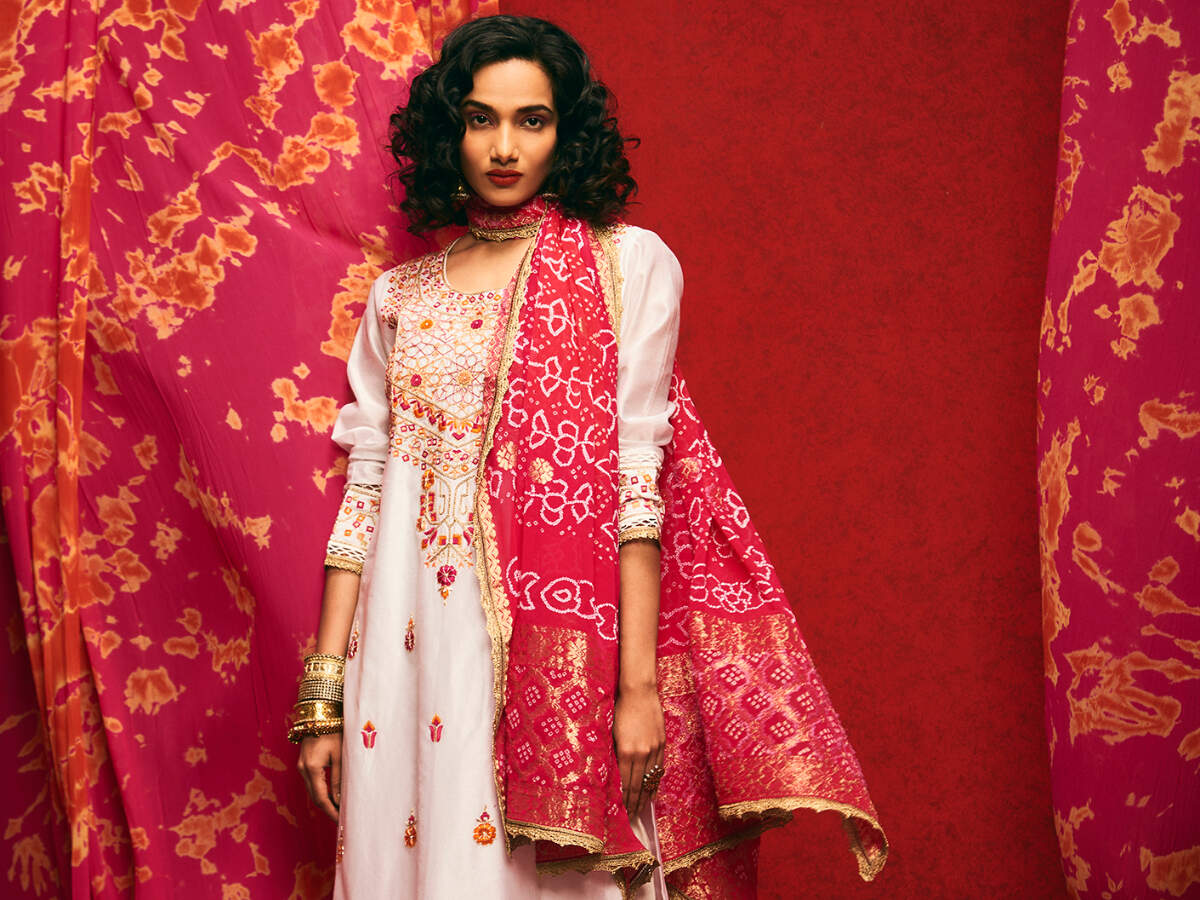 (A Nadima Saqib creation)
The lipstick effect
Designer Nadima Saqib has created a fashion capsule, especially for this season. Saqib forecasts that there won't be too much innovative fashion but a return to old-school basics that will serve well – once this is over. Designers are also hopeful that the feel-good power of fashion will make a comeback as festivities take root. Saqib says, "The customer will rise up to the occasion and at least buy a pair of new clothing for the festivities to cheer up one's mood." Sancheti calls this the "lipstick effect" – where the consumer will buy something small to cheer themselves.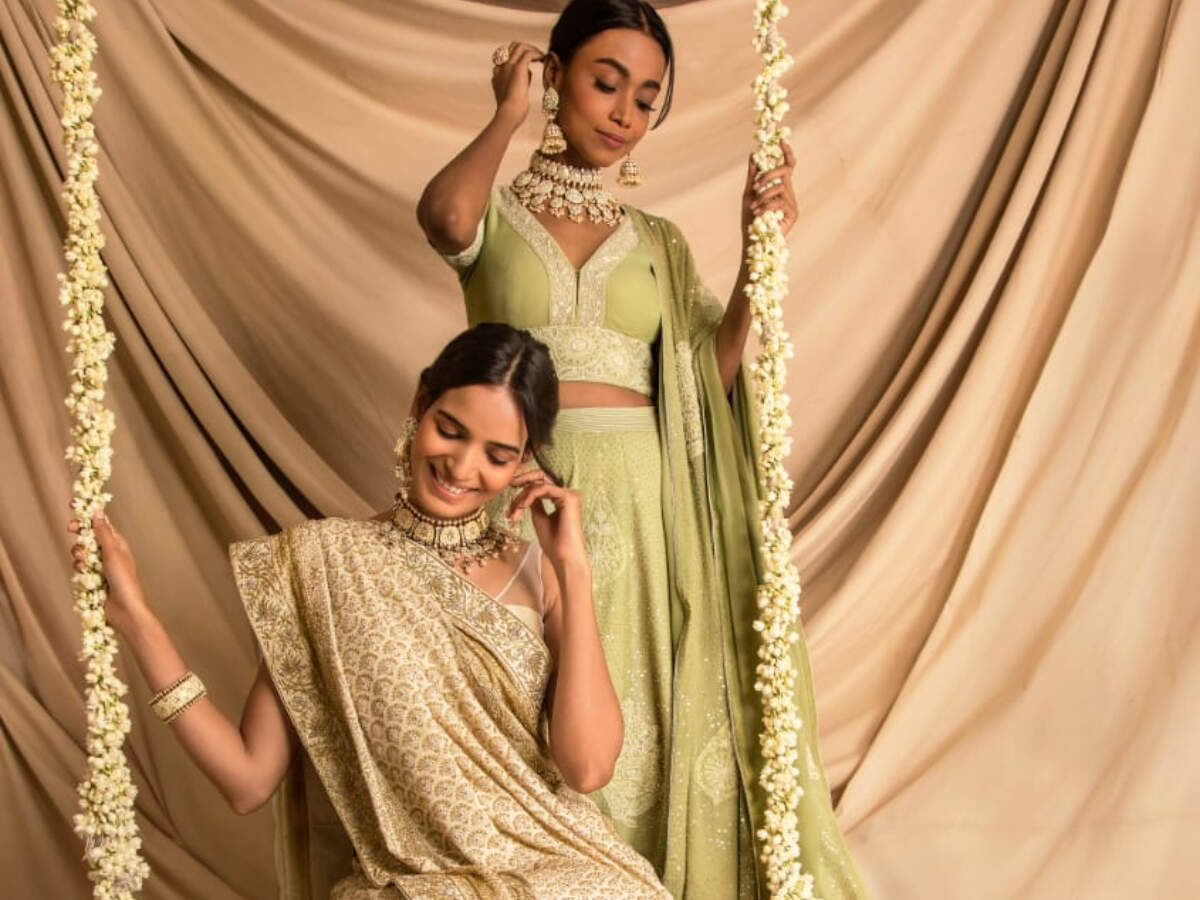 (Designs by Anjul Bhandari)


Designer Anjul Bhandari says that there's a shift towards more conscious buying with comfort and durability, lighter outfits being the driving factors. Bhandari launched her e-commerce site at the time the lockdown was announced. She adds, "After spending months in the lockdown, consumers today have become far more aware of their buying choices and would like to invest in heirloom pieces and also support the Indian Craft heritage. The pandemic has really brought people together as a means to support Indian brands." Like they say every cloud has a silver lining. The festive season might just be the ray of hope we need.